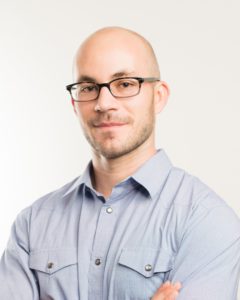 The insurance industry is more than underwriting and claims management. Technology is transforming the way we assess risks, transact business and engage with our agents and brokers, and has led to new roles that specialize in data and analytics, robotics process automation, machine learning and artificial intelligence. There has never been a better time to consider the exciting opportunities available in our diverse, innovative and growing industry. As a recipient of Business Insurance's Best Places to Work in 2020, Tokio Marine Highland is creating a culture and environment where employees who specialize in technology can thrive and grow their careers.
Here's why Andrew Leonard, Principal Solutions Architect – Data Engineer, chose a career in insurance:
Why did you choose a career in insurance?
When I was looking at different industries to take my career, I wanted to find work that was challenging and interesting at the same time. The insurance industry offers lots of challenges when it comes to technology.
What do you find most interesting or rewarding about your role?
One of the most interesting aspects is the many types of data I get to work with. For example, I've learned how to leverage Geographic Information Systems (GIS) data for our company's unique use cases. Additionally, I get to work with the Private Flood Division to help implement technology into their processes. Seeing the impact my work has on their business has been really rewarding.
How do you apply technology to your role? 
Technology is applied pretty naturally and organically in my role. In terms of resources we use, I am constantly taking classes to continue my professional development. We also learn about new technologies based out of need, utilizing technologies based off what the problem requires.
For someone who may have never considered the insurance industry for a career, what would you say to change their minds?
The insurance industry really poses many interesting problems and questions to us. If you consider yourself a problem solver or someone who wants to be challenged in your career, the insurance industry would be a great fit for you.
Discover how you can join our team and grow your career like Andrew at Tokio Marine Highland. Visit our Careers page to learn more.