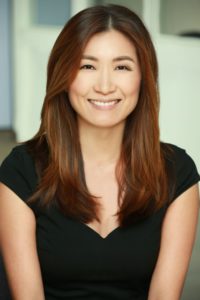 February is Insurance Careers Month, and there are exciting opportunities available in our diverse, innovative and growing industry. As a recipient of Business Insurance's Best Places to Work Award for three years in a row, Tokio Marine Highland is creating a culture and environment where employees with diverse backgrounds and skillsets can thrive and grow their careers. Here's why Helen Shim, Private Flood Underwriter, chose a career in insurance:
Why did you choose a career in insurance?
I chose a career in insurance because of the numerous career opportunities it presented. Regardless of your interests, skills, or experience, the insurance industry offers a wide range of career opportunities. In addition, the industry promotes and prioritizes education and advancement through its many offerings, including mentorship. I have benefited tremendously from training and educational programs, and have been able to grow professionally and explore different areas of expertise.
What do you find most interesting or rewarding about your role?
Often in enterprise businesses, when a person is hired to fill a position, the duties and role become static and repetitive. This is not the case with my career in the insurance industry. No two days are the same as an underwriter working on various projects, managing a full production desk, mentoring junior colleagues, reviewing complex risks issues, and providing a high standard of customer service. Also, as an underwriter involved in various growth initiatives – it is extremely exciting and rewarding to work with a team of like-minded people building and creating a foundation for new products and platforms. This is especially true when the impact of the work can be seen and felt immediately.
For someone who may have never considered the insurance industry for a career, what would you say to change their minds?
It's an industry that everyone should explore because it has a lot to offer. Many people have the wrong impression of the insurance industry because they don't really understand it. I would encourage everyone to seek out people who are in the industry and see first-hand what it's like to work in insurance.
The insurance industry is ever-changing and growing. There's always something new to learn. As such, there is a big focus on development and growth – it's part of the culture.
Discover how you can join our team and grow your career like Helen at Tokio Marine Highland. Visit our Careers page to learn more.