February is Insurance Careers Month, and it has never been a better time to consider the exciting opportunities available in our diverse, innovative and growing industry.
Did you know that despite the essential role that the insurance industry plays in our global economy, the U.S. is facing a talent shortage? In fact, the median age of the workforce in the insurance industry is the oldest among all areas of the financial services sector, according to the Bureau of Labor Statistics. And with as many as a quarter of the insurance industry's baby boomers entering retirement in the coming years, companies will be looking to fill hundreds of thousands of jobs.
With the emergence of new markets and rapid advancements in technologies such as A.I. and blockchain, the insurance industry looks much different today than it did decades ago. Whether you are a college student preparing to enter the workforce or looking to pivot your career path and enter a new industry, there are many reason to consider insurance.
As a recipient of Business Insurance's Best Places to Work in 2020, Tokio Marine Highland is creating a culture and environment where employees with diverse backgrounds and skillsets can thrive and grow their careers. Here's five reasons why you should consider a career in insurance with Tokio Marine Highland: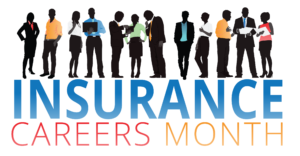 1. Apply your technology skills and be at the forefront of solving tomorrow's problems. A common misconception is that insurance industry is only for underwriters, risk managers and claims handlers. With the current COVID environment, shifting customer expectations, and changing demographics, today's insurance companies are searching for employees to fill a variety of roles as they seek digital opportunities and become more tech-enabled. At Tokio Marine Highland, we're embracing an insurtech mindset and building a start-up culture with a focus on innovative technology and data-driven decisioning that will be instrumental in moving our business forward and driving our digital transformation. We're seeking individuals who are impactful players and curious problem solvers who can help us reimagine and reinvent our industry to maximize the value for our customers.
2. Be a part of a Good Company. Insurance plays a critical role in our society. Whether it is a fire, flood, accident or natural disaster, our industry is there to truly help people affected by a tragedy by quickly resolving claims, restoring businesses and getting them back on their feet. It's all part of the "Good Company" philosophy we embrace at Tokio Marine Highland. As part of the Tokio Marine Group, we strive "To Be a Good Company," meaning we do right by our customers, our communities and our colleagues.
This is underpinned by our values (Empowerment, Inclusion, Integrity, Excellence, Innovation and Collaboration). We don't simply pay lip service, we meet monthly to discuss how we can best live our values daily. We empower employees to make decisions and try new things, and we make sure they are recognized when they do, whether they succeed or not.
3. Work with diverse teams where employees are encouraged to be there authentic selves. At Tokio Marine Highland, inclusion is one of our core values. We believe in the importance of fostering a culture of inclusion and mutual respect, where all employees are valued and encouraged to be their authentic selves. We understand that our greatest advantage is our people, and that by harnessing the power of a diverse and inclusive workforce, we can bring incredible value to not only our clients, but to each other. We celebrate our differences and embrace the unique experiences and perspectives that drive innovation and create an environment that attracts, excites, and retains exceptional people.
4. Experience teamwork and hands-on training from industry experts. Collaboration is a core value at Tokio Marine Highland, and with our approximately 240 employees located across the U.S., it is critically important that we find ways to engage and foster teamwork as an organization in building a One TMH culture. For our employees, that's starts on day one. New employees are paired with veterans and benefit from hands-on training and mentorship. We want our employees to not only develop their skills, we want to provide a rewarding path for growing their careers.
5. Have fun and give back to your communities. Most importantly, we make work fun. Whether that's through regular team outings, costume contests, holiday parties or community service projects, we want our employees to look forward to coming to the office every day. And as we continue to grow, we will never lose sight of what matters most – creating an atmosphere of togetherness, passion and family, where all employees are a valued member of our team.
To learn more about how you can join our team and grow your career at Tokio Marine Highland, visit our Careers page.