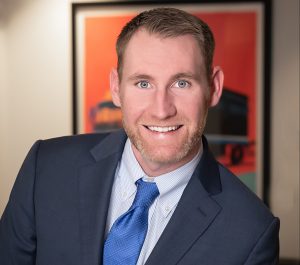 February is Insurance Careers Month, and it has never been a better time to consider the exciting opportunities available in our diverse, innovative and growing industry. As a recipient of Business Insurance's Best Places to Work in 2020, Tokio Marine Highland is creating a culture and environment where employees with diverse backgrounds and skillsets can thrive and grow their careers. Here's why Tim Reilly, Senior Director of Digital Distribution, chose a career in insurance:
Why did you choose a career in insurance?
Like a number of people in our industry, I kind of just fell into it. I wasn't sure what I wanted to do after college and thought law school might be in the books. I wasn't excited about the idea of jumping right back into school, and I also received some advice that a couple years of work experience might be helpful. I had been doing some advisory work on a political campaign and when that ended I needed to find something. I took the first offer I received, and it happened to be with a large global insurance company. I started in claims, but once I was in the door, I quickly realized there were so many different avenues to take within the insurance space. I quickly became an insurance nerd and wanted to learn everything I could about our industry and haven't looked back.
What do you find most interesting or rewarding about your role?
The insurance industry has been slow to adopt technology, but that has changed significantly over the last couple of years and it has made it an exciting time to be in our space. I love that every day is an opportunity to solve problems, bring new types of solutions and value to our clients, and utilize technology to create new partnership opportunities in the market. I also love that every day is an opportunity to learn something new.
For someone who may have never considered the insurance industry for a career, what would you say to change their minds?
The opportunities to make a real impact in our space are endless. Like other industries, change is inevitable, and there is a real opportunity in insurance to shape what that change looks like. The industry is in need of new ideas, fresh perspectives and those who are willing to challenge existing technology and business structures. It's important not to lose sight of what our industry is here for. What you are doing is meaningful. We exist to help bring people and businesses peace of mind, but most importantly, help restore when the unexpected happens.
Discover how you can join our team and grow your career like Tim at Tokio Marine Highland. Visit our Careers page to learn more.