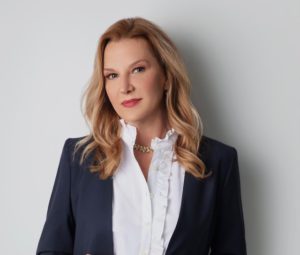 February is Insurance Careers Month, and there are exciting opportunities available in our innovative and growing industry. As a recipient of Business Insurance's Best Places to Work Award for three years in a row, Tokio Marine Highland is creating a culture and environment where employees with diverse backgrounds and skillsets can thrive and grow their careers. Here's why Elissa Gydish, Senior Fine Art Underwriter, chose a career in insurance:
Why did you choose a career in insurance?
When I first began in the insurance industry, I had a background that was strictly fine art oriented. Having graduated with a B.A. in Art History and Business Economics and then an M.A. in Arts Administration, I began my career in the gallery and auction house markets. I wanted to find a field that addressed the financial aspects of the art market rather than pursue a purely academic role; in 2000 I applied to a job as an "appraiser" with a large property and casualty provider (Chubb) and began my career as a Valuable Articles Coverage specialist in the Personal Lines Division.
What do you find most interesting or rewarding about your role?
The field of fine art insurance is a fairly niche one and involves much collaboration amongst a relatively small group of professionals. I encounter many colleagues from past roles in both insurance and fine art in the course of my work, and there is consistent information sharing about the art market – even in the competitive environment of the insurance product. I can truly say that we are a passionate group of people!
For someone who may have never considered the insurance industry for a career, what would you say to change their minds?
I would say – what are your interests? Chances are, there is a field within the insurance industry that would be an enjoyable profession for you. When I started, the market for the monoline insurance product was quite narrow; personal fine art collections were typically packaged in Homeowner's policies and the unique insurance needs of museums and dealers were rarely adequately addressed in the Commercial area. Had I ignored insurance as a potential career, I would not have been a part of the growth in this market.
Discover how you can join our team and grow your career like Elissa at Tokio Marine Highland. Visit our Careers page to learn more.